Geo Spatial Projects
The impact of Digital Technology has been felt in almost all sectors that are particularly important in human development. E-Governance offer new possibilities for improved essential services system, new ways of citizens' empowerment and active participation in their societies at both social and political levels. Also, the possibilities of enhanced monitoring, accountability and learning has filled a large gap by encouraging systems that can be managed distantly.


GIS-Based National Educational Atlas for MoE Afghanistan

Country: Afghanistan
Name of Client: MoE / World Bank
Start Date: August 2016
End Date: December 2017
Educational Atlas for MoE is big step toward evidence-based decision making at the senior management level. Despite numerous challenges, Afghanistan would be the second country (Pakistan has developed educational atlas in 2010) in the region to develop educational atlas. The Educational Atlas will be built with main objective of providing informed decision-making support to education managers using state of the art GIS and web-based technologies. The map based visual display is expected to enhance efficiency and effectiveness of education management by MOE and would support planning of interventions by donor agencies. The proposed Atlas should be able to interlink the existing EMIS data, geographical coordinates, and education statistics by providing an integrated GIS interface for better supervision of the MOE activities and facilitate through informed and evidence-based decisions making.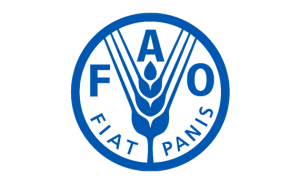 Irrigation Restoration & Development Project
Country: Afghanistan
Name of Client: MoEW / World Bank
Start Date: September 2012
End Date: November 2014
Irrigation Restoration & Development Project-IRDP is five years project within Ministry of Energy and Water (MoEW). Working in six regions of Afghanistan (Regions are defined as per the river basin in the country) for the development of the irrigation systems, construction of dams and setting up of hydro-logical station at all the major rivers.
The main components of IMIS are:
- Project Management of projects that are running in all four components of IRDP.
- Procurement activities that are undertaken, starting right from bid document preparation to the award of the contract and managing amendments to the contract.
- Payments made to the vendors, and other operational activities i.e. staff salaries, asset inventory etc.
- Providing a very powerful dynamic survey tool for M&E purposes.
- Reporting module include Fixed and Ad-hoc reporting.
- Online GIS module that enable senior management to perform more complex analysis of the IRDP activities.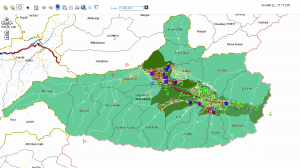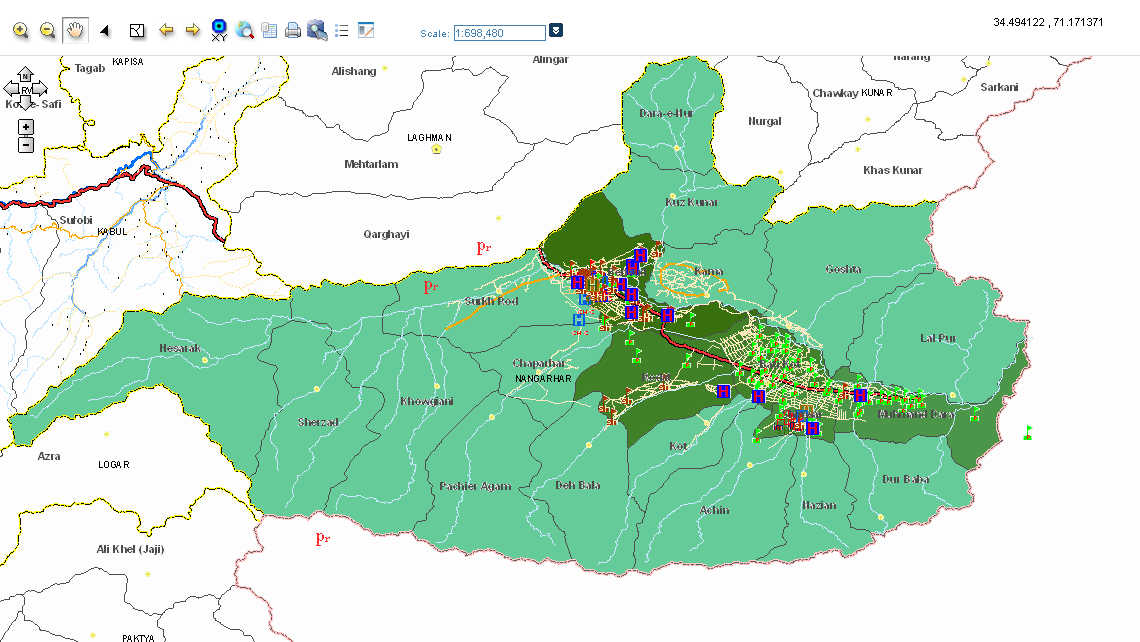 Online GIS Application for Provincial Infrastructure Management Support System
Country: Afghanistan
Name of Client: GoA
Start Date: 22 Feb 2009
End Date: 15 April 2010
Provincial Infrastructure Management Support System (PIMSS) has got bellow different modules integrated with each other:
- PIMSS Web Application.
- PIMSS Mobile Application.
- PIMSS & Primavera Integration.
PIMSS Spatial is part of the PIMSS system that integrates PIMSS data with geographical data, thereby enabling the application to view, edit and manage data in an integrated spatial environment. This module uses the geographical coordinate system which provides users with spatial data, allowing the user to view the positions of assets and projects in their exact X and Y coordinates.
The module provides the following main features:
- View projects and assets: Projects and assets can be viewed using different symbols based on their type and sector in their exact X and Y coordinates.
- Query data (Assets and Projects): The module provides a set of criteria to query and filter assets and/or projects. It also allows the user to select specific data for further detailed information based on the selected criteria. Additionally, it allows the user to generate statistical and/or analytical data in a graduated map.
- Data insertion: The module facilitates the insertion of asset and project coordinates into the system. This not only eases the insertion process through a one-click action, but also brings more accuracy to the data providing exact X and Y coordinates for the assets and projects and showing their exact position in a map enriched with a back-end imagery layer.
- Linking data: The module allows the user to link assets to projects in the map. Only assets associated with the same sector as the project can be linked to the project.
- Export/Print map: The module provides the application with the functionality to export or print maps with their modified or filtered data in a PDF, JPEG or HTML format.


Online GIS Application (GeoBase 3.0) for USAID
Country: Afghanistan
Name of Client: USAID
Start Date: January 2008
End Date: May 2008
Since GeoBase was used as project activity tracking database or management information system (MIS) that was used to capture and maintain information on all reconstruction and development activities being conducted by USAID. The spatial enabled version of GeoBase was developed to use GIS capabilities and represent projects data on maps. The online GIS application was developed using Arc GIS Server 9.1, Visual Studio 2003, SQL Server 2000 and Spatial Data Engine (SDE).