Country: Afghanistan
Location within country: Kabul
Name of Client: Government of Afghanistan
Start date: 22 Feb 2009
Completion date: 15 April 2010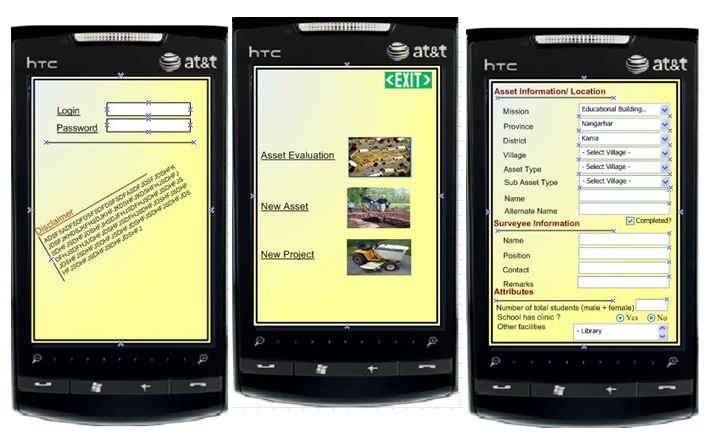 Provincial Infrastructure Management Support System (PIMSS) has got bellow different modules integrated with each other:
PIMSS Web Application
PIMSS Online GIS Application
PIMSS Mobile Application
PIMSS & Primavera Integration
Data collection and verification is an important aspect of PIMSS. In order to ensure the accuracy of data that has been aggregated and entered from different users and provincial departments, mobile application was built and used by the surveyors for this purpose. The PIMSS mobile Module has different interfaces for the surveyors to access the assigned tasks through a mobile device from the server; the system enables the surveyors to locate projects and assigned assets on map where he/she was assigned to conduct the data verification. The mobile interfaces automatically report the exact coordinates (Latitude and Longitude), upload geo-tagged images of an asset/ project and report the necessary complements of an asset and project through the user interface.